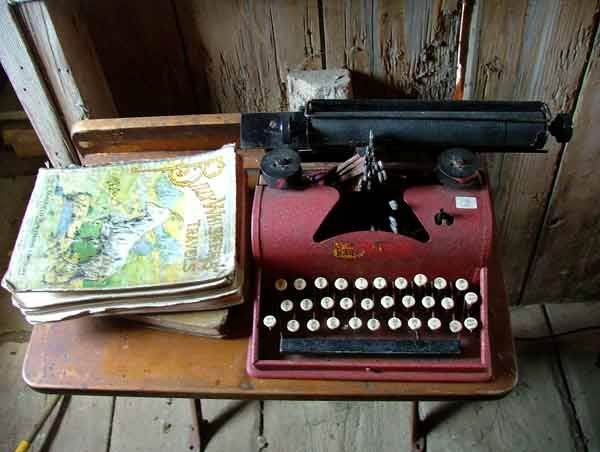 I have a fascination with manual typewriters and the start of a collection. This is a nice toy typewriter that was tucked in a tiny back room at Josie's Antiques in DeKalb.
I love the solid feel of having to strike a key with some force and the clackety-clack sound.
One of the oddest things I've ever seen is a tape of one of the original NASA launches back in the Gemini days. There, out in the sunshine covering the launch was a reporter with an old Underwood on his lap, typing away his news story.