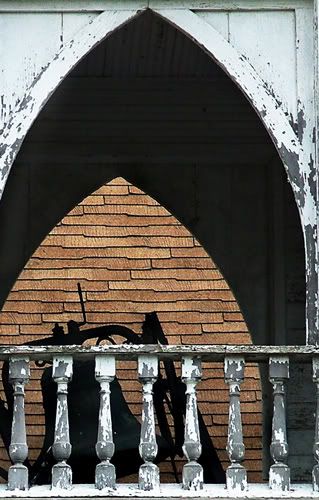 The old country churches age along with their membership, and as the younger generation goes to college and moves away, parishoners find it difficult to maintain the old buildings.
There are two churches in the tiny town of Creston, Illinois, just west of DeKalb. This is the United Methodist Church which is a typical design for the area. Church bells do not call the faithful to worship in Creston. The bell has fallen out of its mounting, and lies askew in the bell tower. Just two blocks away it seems that the bell in the Lutheran church has suffered the same fate. The bell tower has been enclosed and the entrance to the sanctuary seems to have been moved to the side of the building.
As I was photographing a man walked down the street to attend services. He stopped and commented, "Lovely little church, isn't it?"
It is, indeed, lovely.