Here are some of the other results from the photo shoot. You can probably see what I was trying to achieve in each shot.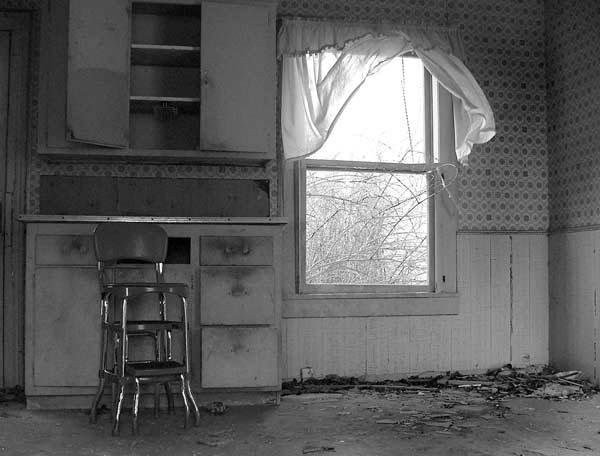 Black and white just didn't seem to work.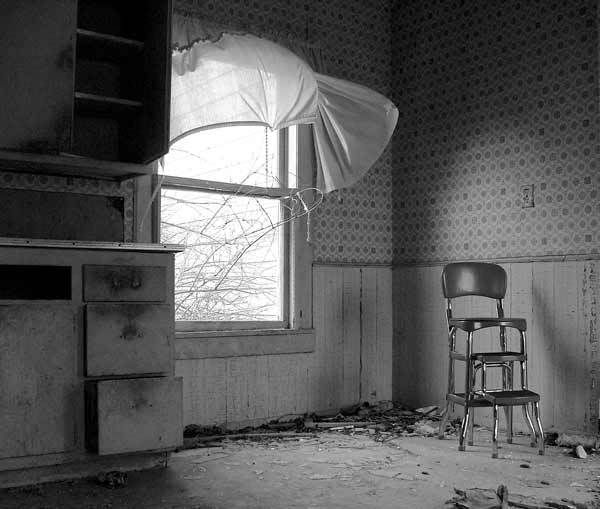 A black and white version of yesterday's shot.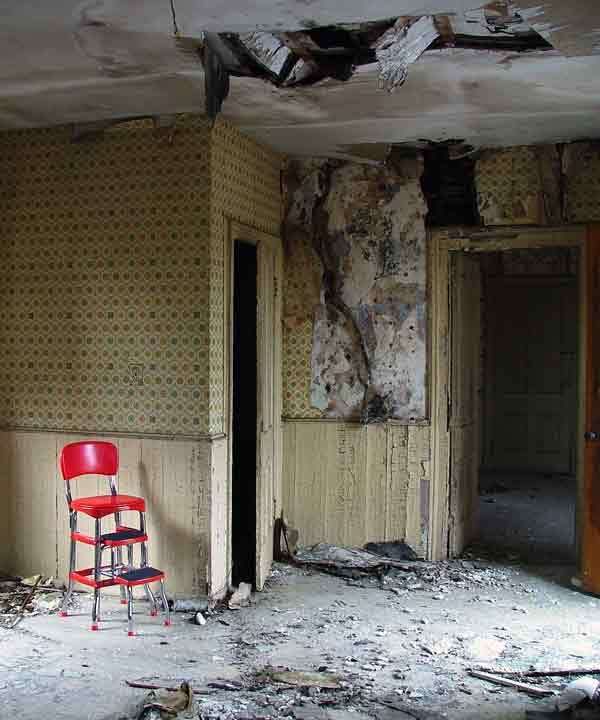 The wall and ceiling to the right of the open window were in serious and interesting decay. The chair seems quite small and toy-like however.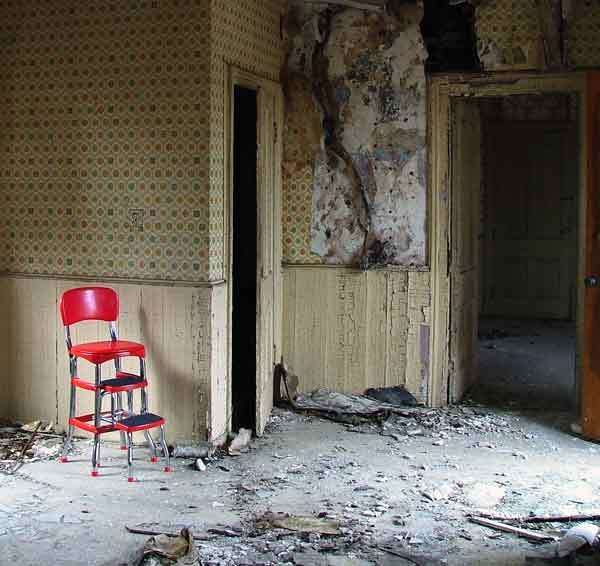 A cropped version of the same photo.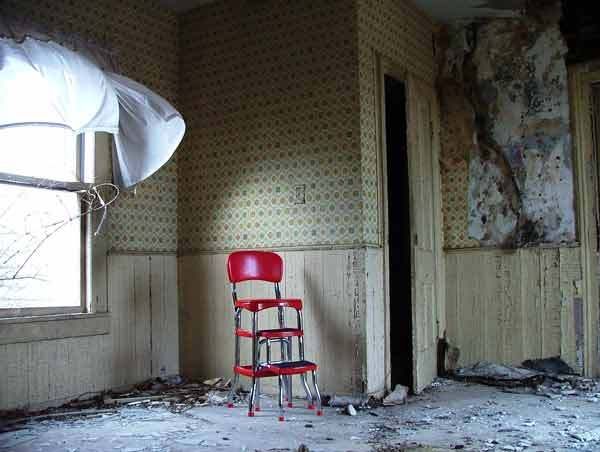 In this version I wasn't happy with the stepstool being in the middle of the frame.
So that's it. That's the process of shooting and weeding through 130 photos, which in the world of photography is a very conservative photo shoot. Imagine wading through 1,000 or so.