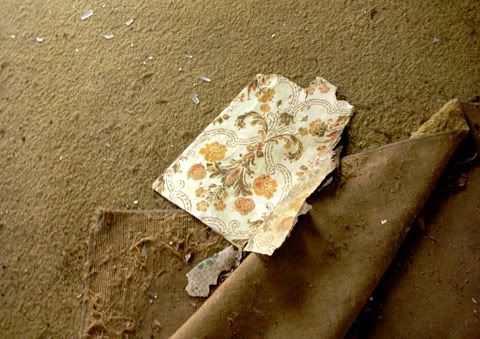 The elements, vandals and a family of racoons have taken their toll on the interior of the old farmhouse on Hughes Road. Many layers of wallpaper are peeling off the walls, sometimes creating surprisingly artistic forms.
This tableau was in the middle of the parlor floor and made me think of a netherworld decorator planning for the decay of the property.
"Here's the perfect wallpaper and floor covering, they match the gold silk cafe curtains perfectly."
The racoons seem to find it a perfectly lovely shelter.