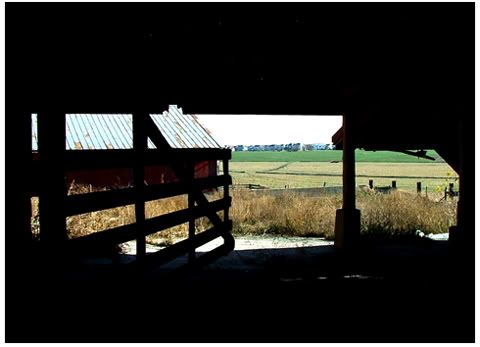 Last summer I stood in the abandoned building, a large shed that connected the old barn to twin silos. In the darkness of the building the fields seemed to glow in the sunshine. This is the last crop to be grown in this field.
Last fall the huge oak trees snuggled up against the farmhouse were cut down in one afternoon. The huge stumps were reduced to wood chips and the logs were hauled off.
The center building in this photo is where I wast standing when taking the above photo.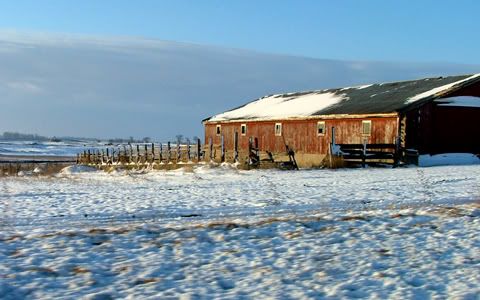 About two weeks ago the silos were dispatched, knocked to piles of rubble. The corn crib featured on January 27 was knocked down on Monday afternoon. The large shed was all that remained.
This morning on my way to any appointment, crews were knocking down the large shed. Two hours later this was all that remained. It seems like such a small pile of material compared to the mass of the structure. The farmhouse is the only thing remaining and looks obscene and exposed standing alone overlooking the open fields.