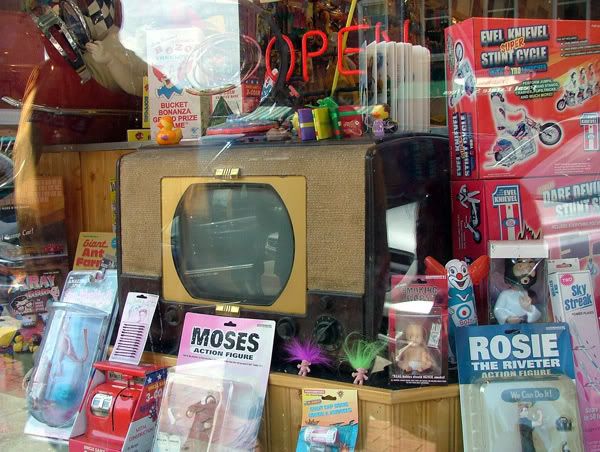 I remember many more antique stores in Galena when we visited 10 years ago. There didn't seem to be as many. But I was taken with the display in this window.
Unfortunately I'm old enough to remember when television was the latest technology and we owned a TV just like this one. You can't see it in this shot but this TV was actually working and tuned into one of the major networks!
Other items in the window bring back memories - Sea Monkeys for example. There's a Moses Action Figure and a Rosie the Riveter figure too.