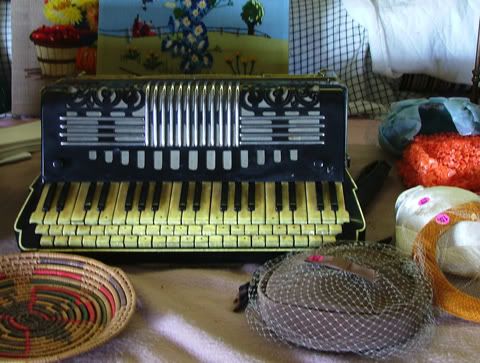 I had to stop and admire the workmanship on this old accordian that was being offered at Margie's weekend sale.
Running my fingers lightly over the keys I wondered about the beautiful color. Were they real ivory? Maybe a combination of age and the natural oils imparted by the musicians fingers had magically imbued the color that seemed to glow in the light of the old barn.
How perfect that Margie has displayed some grannies old hats around the squeeze box - a fitting vintage audience to the now silent instrument.