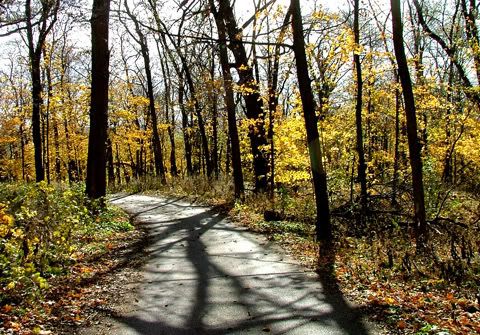 Johnson's Mound
rises from the flat-as-a-pancake farmland that surrounds the preserve. It's the highest spot that I can think of in all the surrounding county.
The research says it's an ice-age land formation called a kame, but you wonder why all the sediment was deposited in only one spot and not at several locations.
This is the very narrow roadway (one way) that snakes it's way through the woods up to the top of the mound. In the wintertime the eastern slope, which has been cleared of trees, serves as a sledding hill for the kids.
It's a wonderful, peaceful place to spend some quiet time.