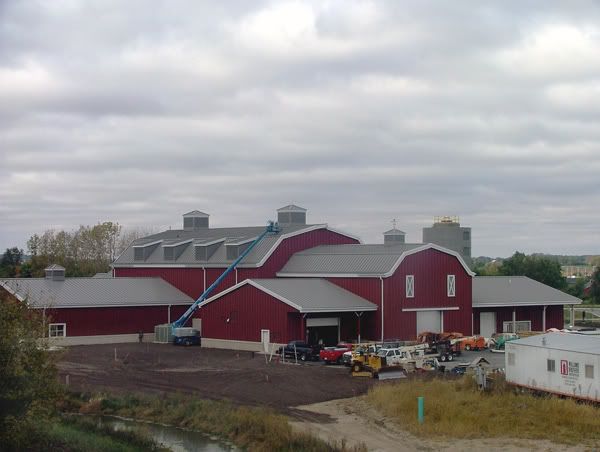 There's a curious trend in this area. The traditional barns are disintegrating, falling down or being burned for firefighter practice and then local governments and businesses are building new structures designed to look like a barn.
Our own little village of Lily Lake decided to forego the renovation of the historic Anderson barn, having it dismantled and selling off the old barnwood. Instead of using the old barn they build a new structure that resembles a barn.
The photo above is deceptive. The scale is not readily apparent unless you take into account the size of the construction trucks at it's base. This is Geneva's new water treatment facility. I don't remember their being an actual barn on this piece of property but there is a wonderful barn very close to this spot whose future is in question.