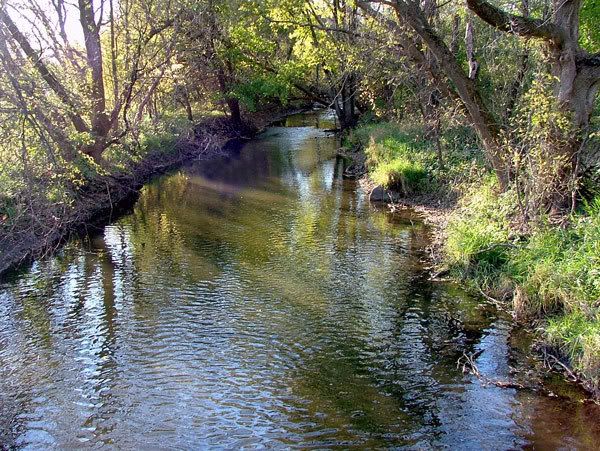 ....or in this case the very lazy Mill Creek.
This a very peaceful spot along a gravel road. A small bridge crosses Mill Creek at this point. This place represents a quiet beauty that is fast disappearing in the Fox Valley. The site of a busy "lifestyle mall" is only a couple miles from here and already the residents of one of the Mill Creek subdivisions have discovered the road can be used as a shortcut between Route 38 and Keslinger Road.
I think it's important to have a sense of the land which you inhabit. I'm not sure if residents of the massive subdivision complexes that blanket the area even realize there IS an actual creek named Mill Creek. This spot is just a dusty, unpaved shorcut in their busy lives.