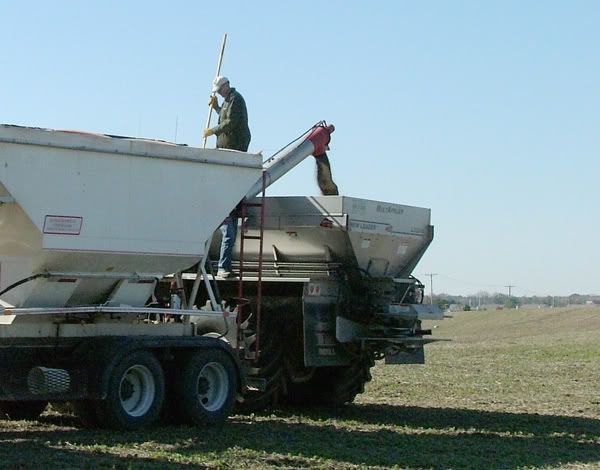 Fall farm work continues at a field in Elburn.
Has anyone seen the PBS "House" series? The one entitled Pioneer House (or was it Prairie House) was quite interesting. The men really loved the physical outdoor work of farming. One woman claimed that her husband had literally become a one-man firewood chopping machine.
The women were all in agreement that their lives as pioneer farm women were lonely and the daily work was drudgery. They longed to be in the outdoors with the men and children.
I remember my aunt's tasks on the family farm in the Florida panhandle. My uncle milked the cow and she churned butter in a large glass jar with wooden paddles. After they butchered a hog she cured the meat and each morning sliced some bacon off a large slab. She also cooked an ENORMOUS midday meals for the farmhands. The table was covered with home cooked snap beans, meat, potatoes, squash and homemade biscuits.