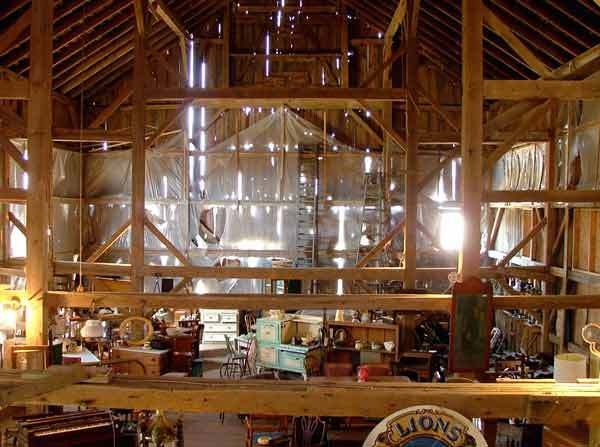 Just west of here on Route 38 is Josie's Antiques. This is a wonderful spot to spend an hour or two looking at antiques and enjoying the fresh air on her farm. There are several building filled in interesting finds.
This is the historic 1839 barn. I've been here many times including times when winter is still in force and believe me these unheated buildings are very cold. They've draped huge sheets of plastic to cut down on the winter wind that blows through the space.
As I stepped inside the barn again today I became aware of my feeling about these barns. To me they are sacred spaces. These barns keep families alive. They housed the livestock that worked to till the land and harvest the crops. It housed cows that provided milk and chickens and pigs that fed the families.
Yes, this barn now houses antiques and that is full sized furniture in the main space. That will give you some idea of the scale of these barns. Those timbers are huge and I even doubt if any timber growth in North America would match their girth.
I never tire of standing inside a barn, of hearing the wind rush through. It's occurred to me many times that the architecture reminds me of a cathedral.