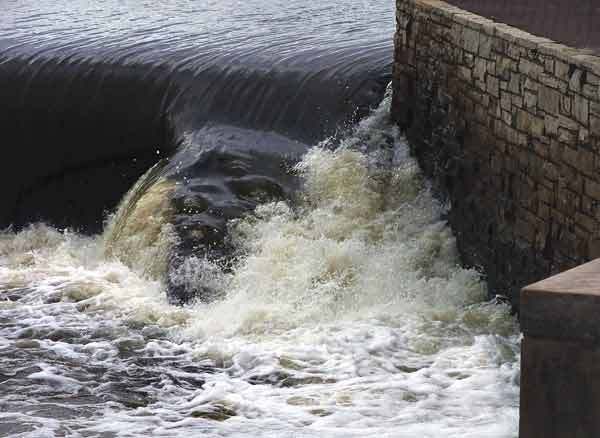 "Nature is proving that she can't be beaten - not by the likes of us. She's taking the world away from intellectuals and giving it back to the apes." - Robert E. Sherwood
The front page of yesterday's newspaper featured a story about the flooding conditions on the Fox River. An afternoon appointment took me to the other side of town which meant I'd be crossing the river near the dam. I was surprised that when I got out of my car I could hear the water rushing over the dam from a distance.
The water was roiling over the spillway and the ledge which serves as a spot for fishermen to stand is a good 6-7 feet under water. The water was moving very fast and instantly you're reminded of the danger and power of nature.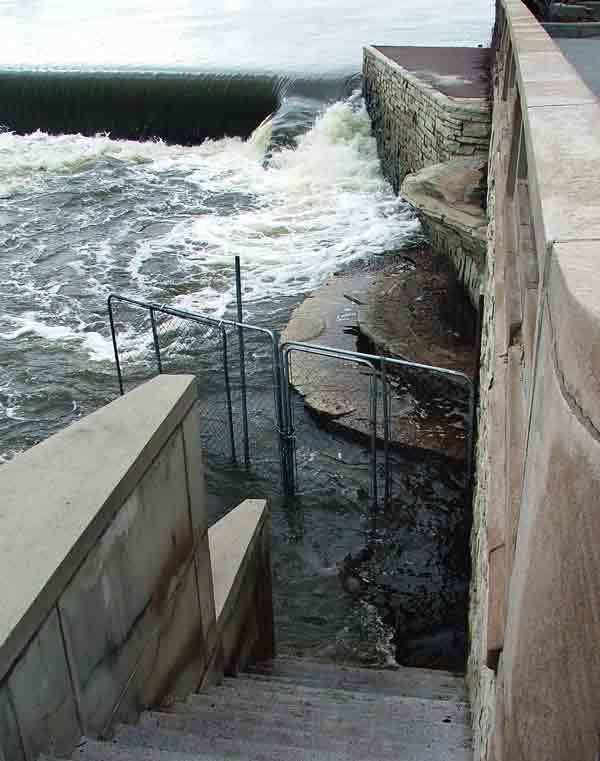 Here's a video shot on the movie mode of my Fuji Finepix. It's poor quality but will give you an idea of how fast the water was moving.