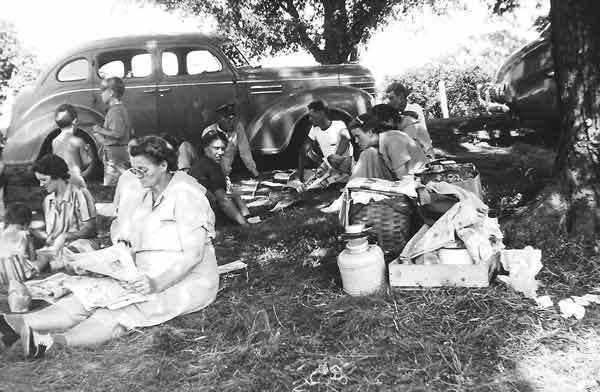 I spent the afternoon at the Kane County Flea Market, vowing to myself that I was just going to look. As always there was a huge variety of everything imaginable. I always vow to make a note of the most unusual item I come across. Nothing in today's offerings stood out in my mind.
Booth after booth I browsed, and was proud to be able to resist the temptation of some cast iron "crowns". The truth is I couldn't come up with one practical use for a crown. As I headed down the last aisle of the South Trades building and my exit to the parking lot I came across a vendor who had a large box of vintage photos. Uh oh.
I spent a good 20 minutes going through the box and came up with 5 that really spoke to me. This photo is my favorite of the group. I'm just crazy for this photo. There's no way to construct this composition...it just happens, and someone just snaps it.
If you've got some old photos and would consider donating them to my collection, please e-mail me. Thanks.