If you're driving along and you see smoke rising in the distance, and you turn your car in the direction of the billowing cloud, it can only mean one thing - you're a "Smoke Junkie". A smoke junkie is simply someone who needs to know the source of the smoke. Sometimes you're just a curious person and sometimes your the daughters of a firefighter like the two young women I met today.
They had already pulled up at the edge of the prairie burn when I arrived. The Kane County Forest Preserve District was doing a controlled burn on the large grassland area west of LaFox Road. This is one of the men in charge of the burn. He's riding a four wheeler which is loaded with water allowing him quick access to areas where the burn needs to be contained.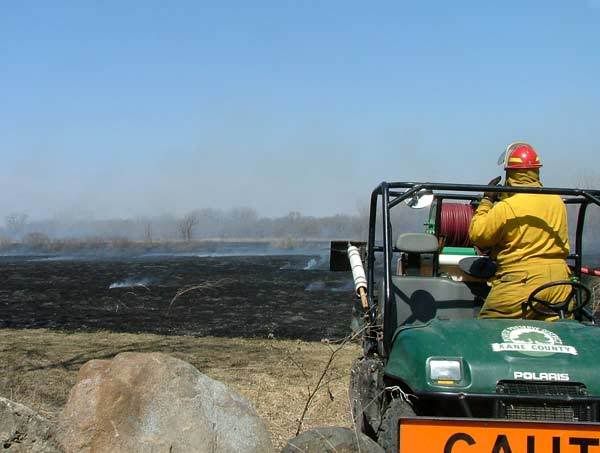 In the past the perimeters of the burn area would be maintained by a large number of people on foot with brooms.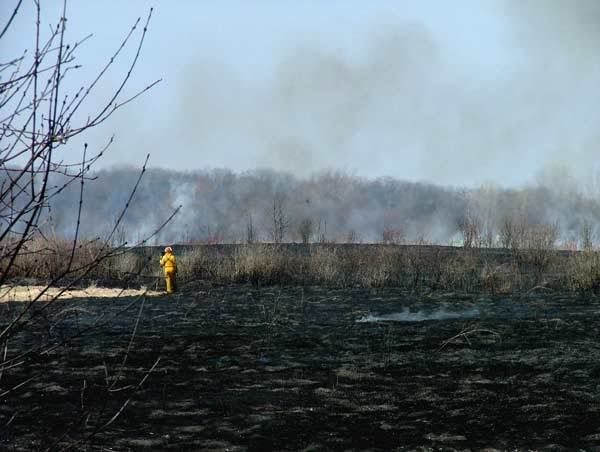 The gentleman took off for the other side of the prairie that they were setting ablaze.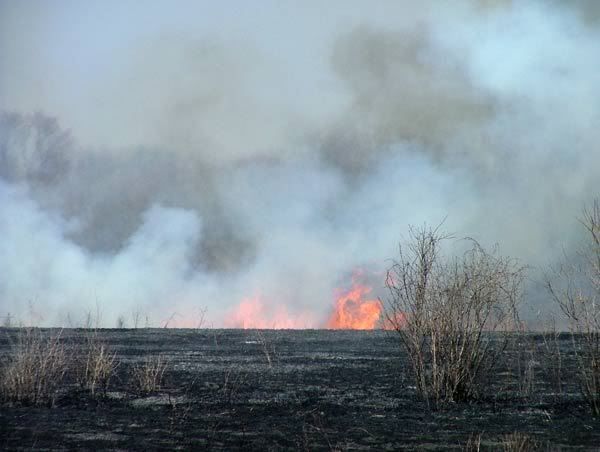 It burns hot and fast and creates what appears to be a great amount of smoke.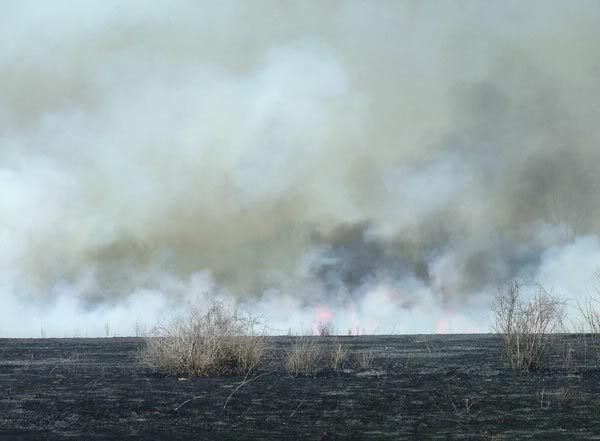 But in under 10 minutes the grasses have burned themselves out.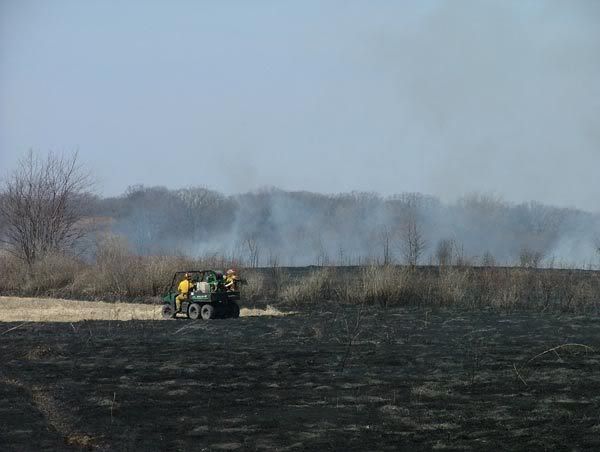 I realize it looks like total devastation but it's not. This is a natural way for a prairie to renew itself. In two week you won't even know this spot. New green growth will begin to cover the entire area.
You can read more about the process of controlled burns
HERE.
I followed a tiny puff of smoke on my way home from work one day and about ten minutes after I arrived this was the scene at a barn fire in Elburn.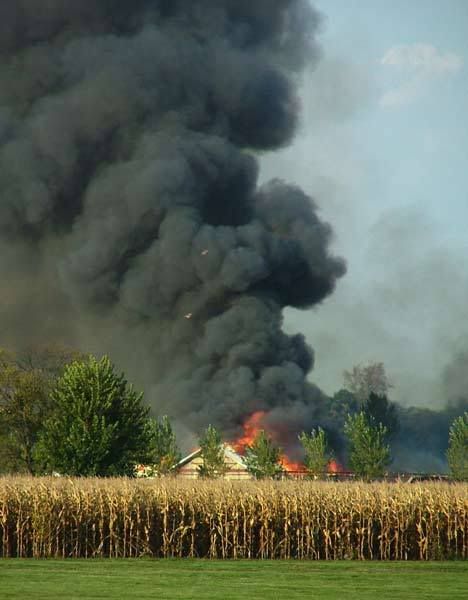 And to the two young women I met today and to any other smoke junkies out there, I think we need some tee shirts so that we can recognize each other. Here's our new logo, feel free to have some shirts made up.