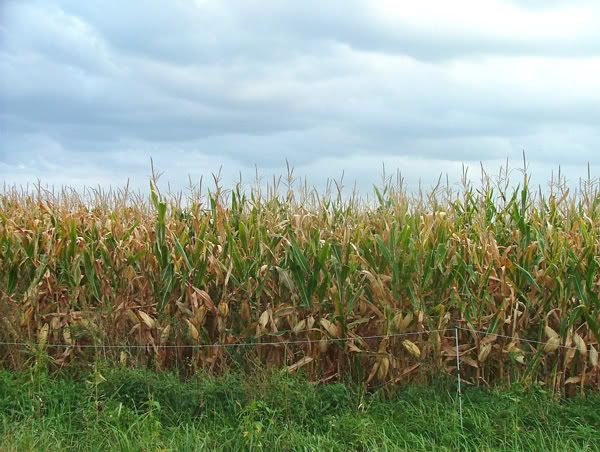 Many people have reported hearing the corn squeak. I have yet to hear that from the cornfield, but you know it's fall when the corn begins to rustle.
It's always windy here in northern Illinois and nothing is more reassuring that the heat of summer will soon be gone that a field full of drying corn.
One of the farmers has started harvesting but it seems awfully early to me, and his corn is somewhat still green. There's a science to harvest and it involves the moisture content.
NOTE: Thanks to all who continue to visit and comment. The posts have been infrequent due to the continuing demolition/remodeling project after the basement flood.