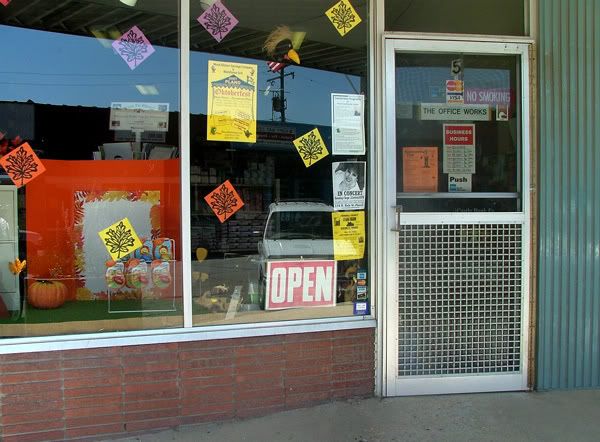 This is a storefront that represents small town America. It's in Plano, Illinois but it could be in an one of a thousand communities across this land. It's in stark contrast to the slick storefronts at the "lifestyle" mall about 10 miles from here. I never seem dressed up enough to enter some of those places. Adrienne Vittadini has shuttered her shop at the mall. It seems that the demographics of our community haven't yet shifted fully in her favor. Farm & Fleet is doing quite well just 10 miles east.
Yet looking at the photo I realize that this image exists in large urban areas, just not in the swanky shopping venues. All the little neighborhoods surrounding downtown Chicago have thousands of small independent businesses, many with their own ethnic identities.
I believe I'm dressed just fine to enter this office supply store.