Do you remember the story of the homesick potato chips?
I had posted a photo of preparations for Garfield Farm Museum's first annual barn sale.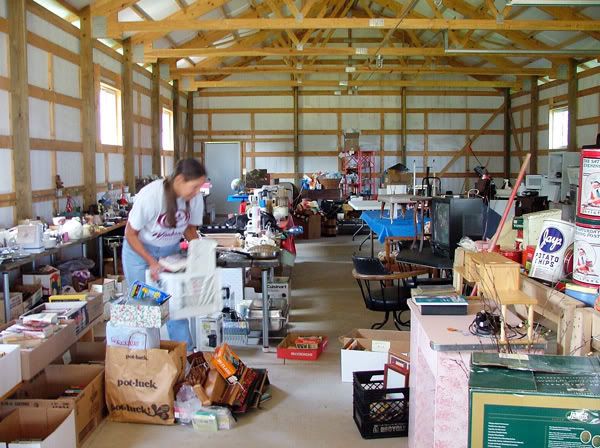 Loyal reader and Florida resident Susan view the photo and zeroed in on the Jay's Potato Chip can, which was a nostalgic reminder of her original home in northern Illinois. It's amazing what little things can trigger memories and emotions. Susan e-mailed me, asking if there was a possibility that I could purchase the can in her behalf. I was more than willing and Donna Neiler and Denise Morgan (pictured below)helped me with my task.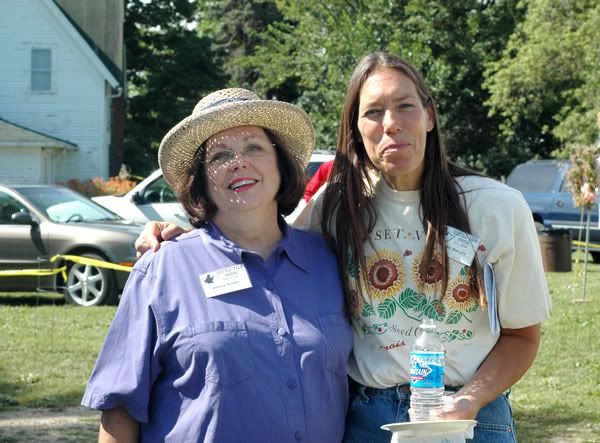 Soon the homesick potato chip can was on it's way to sunny Florida and it's new home with Susan, who would greatly appreciate it's value as an icon of Illinois culture. Yum.....the can was filled with a fresh bag of Jay's chips before it left on it's journey.
Susan was a good sport and agreed to give the can a complete tourist-worthy tour of Naples, Florida. AND she snapped this great photo of the can visiting Naples City Hall.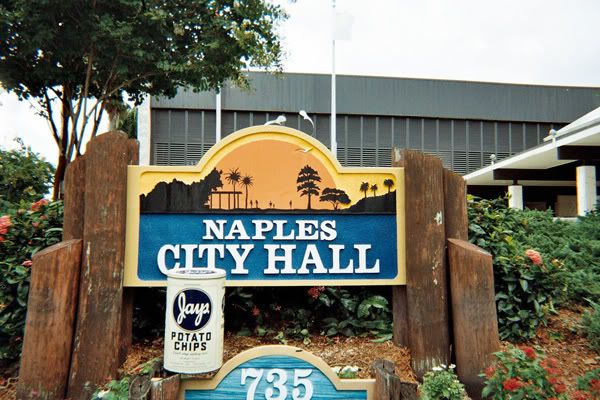 If you've ever spent time away from the place you consider "home", you'll identify with Susan and her quest for the homesick potato chips!