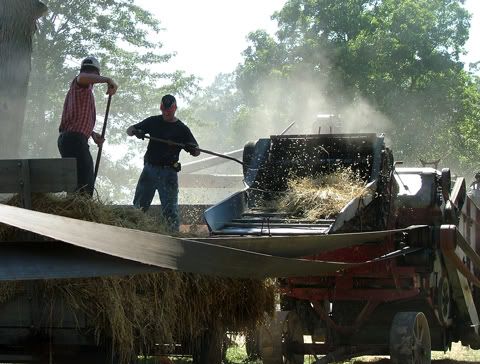 The big steam tractor is put to work driving a threshing machine.
The tractor is positioned a distance away from the thresher and a long belt (shown here in the foreground) is attached to both machines. The steam engine drives the belt and the threshing machine does it's work.
It's an extremely dusty and dirty operation - chaff is flying everywhere, mingled with the smoke from the engine.