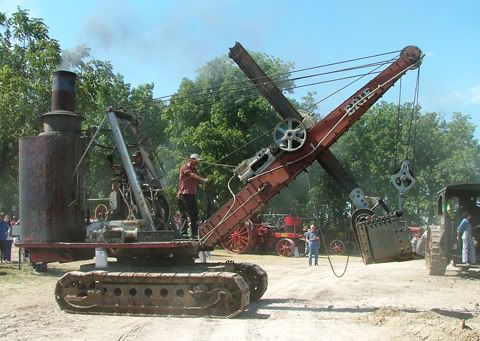 The big surprise at this years Stem Power Show was the appearance of a steam shovel.
This lumbering piece of machinery resembled a dinosaur blowing steam and gobbling up gravel. This is a two-man operation, but from this angle you can't see the second man who is in charge of the boiler. The shovel operator works a series of handles and levers.
It was absolutely fascinating to watch. I can't imagine the work involved in keeping this monster going.