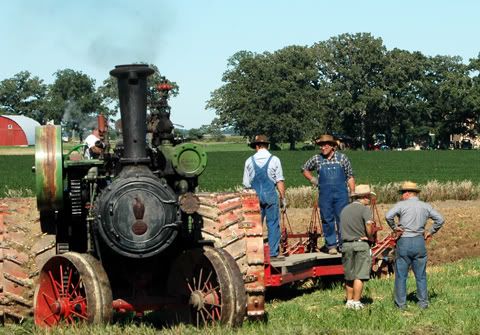 The Taylor Marshall farm in nearby Sycamore once again hosted the
Steam Power Show & Threshing Bee.
This was the 50th annual year of the event, and it was bigger than ever!
There are acres and acres of cars parked in a field, and the steam and smoke created by the leviathans can be seen from miles away.
What a fantastic piece of history brought alive by the collectors and preservationists involved with keeping these machines in working order.
Here we see a field being plowed by a steam driven tractor. Certainly the steam engine can beat the one-man and oxen team which could plow an acre a day by hand.
There were some suprises at this year's show, so watch all this week for photos!