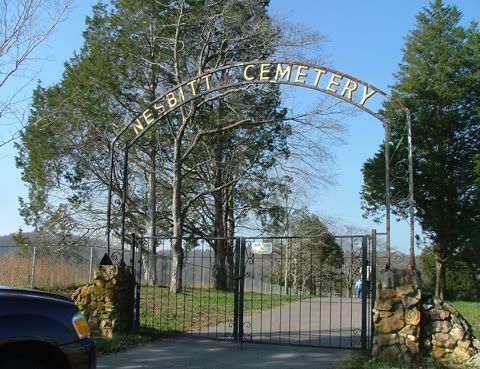 We took a bit of time on our trip to visit and inventory our family cemetery. There are many Nesbitt cemeteries dotted across the land between here and the Charlotte/Dickson area where the four Nesbitt brothers settled after the Revolutionary War.
This is our family cemetery, established by my great-great-grandfather Samuel. We photographed each headstone and made notes and will enter the information on the Tennessee cemetery list associated with one of the Gen Web projects.
The slaves were buried at the bottom of the hill and many of the stones have deteriorated, so our cousin has erected a marker in memory of all the forgotten ones buried here.
My grandfather, an itinerate carpenter, built the resting place for him and his two wives, having lost both due to complications in childbirth. Rest in peace - Newton Larkin Nesbitt, Lena Boone Nesbitt and Edna Britt Nesbitt.