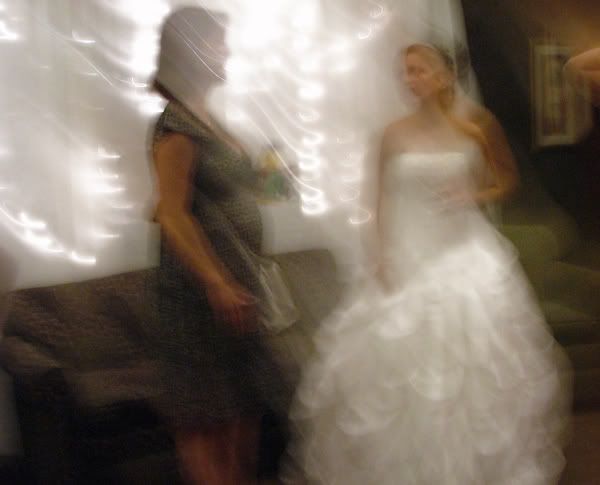 When we left the hotel to attend the Mark Twain performance, the employees were putting the finishing touches on preparations for a wedding reception. When we returned later in the evening the party was in full swing.
In addition to the large ballroom the lobby was being pressed into service as overflow space and wedding cake was being laid out on tables for guests to help themselves.
I was tempted....but instead I grabbed a quick shot of the lovely bride. Dark conditions and no flash creates a dreamy effect that's interesting.