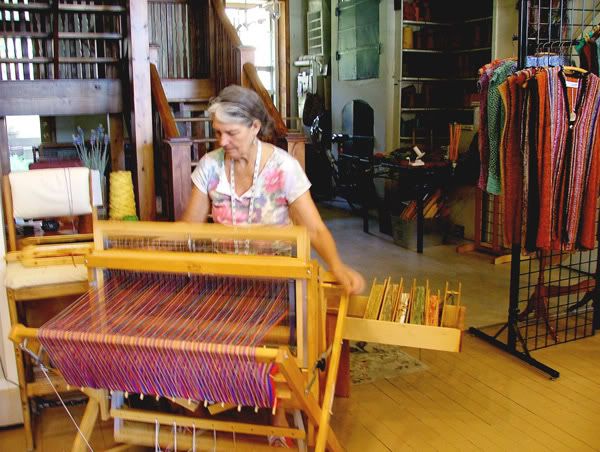 While in Hannibal we walked into a storefront and found Nancy Lee Kaufman hard at work on her loom. Her shop was filled with beautiful items including jackets and ruanas.
The tags on her items read "Santa Fe & San Diego", so I asked her if she also had shops there. She's been out west for 30 years or so and has just recently returned to the midwest, relocating her base of operations.
We chatted for awhile and Nancy told me that it was time to leave the vast expanses of the west and envelope herself as she put it, "in the nurturing qualities of the midwest."
We were lucky to find her at work that day, because her shop hours are by chance or by appointment.