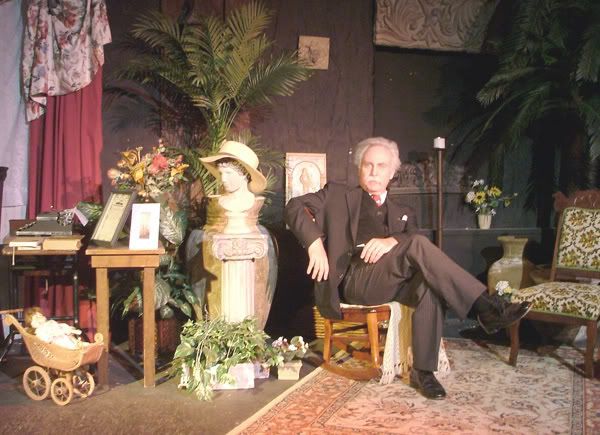 "I like a good story well told. That is the reason I am sometimes forced to tell them myself." - Mark Twain
On our recent trip we spent a pleasant Saturday evening in the Planter's Barn Theater in downtown Hannibal.
Veteran stage actor Richard Garey has put together a compilation of Twain material and presents it in a one-man show entitled, "Mark Twain Himself." The barn is charming and the set is beautifully crafted. There's coffee, tea and cookies to enjoy during the show.
Garey worked for over 4 years to close the deal on the property, once a livery stable behind the hotel which is no longer standing. I admire the entrepreneurial spirit which drives this type of venture.
Garey deftly portrays Twain's humor and wit and nothing compares with live theater.
Apart from his books, Twain made a good living on the lecture circuit and this show reflects that part of his career.