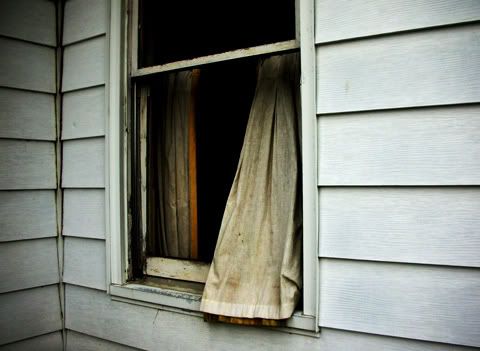 The farmhouse on Hughes Road was abandoned some time ago. It's difficult to determine how long it's been standing empty. I've stood at the edge of the road to photograph the barn but until today I've never actually ventured into the property to examine the buildings up close.
The windows are all broken and the elements have taken their toll. The once clean cafe curtains escape through the open window to the outside.
NOTE: On the right hand side you will notice I've added a link to the Iowa Corn Cam. They won't be planting for awhile yet, but start checking it out and join in as we all watch the corn grow!