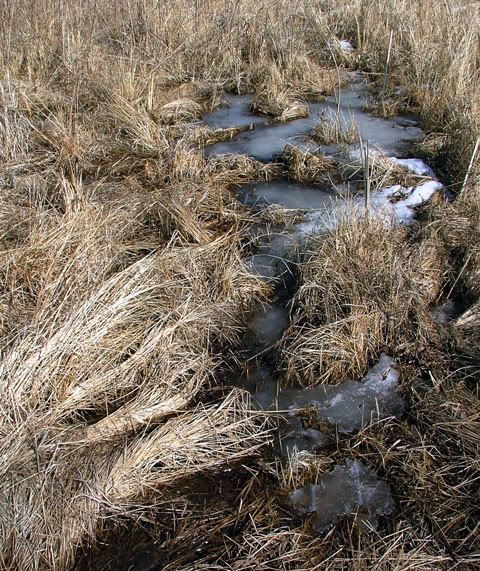 This is a small part of the Ferson Creek Fen. If you're unfamiliar with a fen, it's marshy area. This one is alongside the Fox River and additionally serves as a flood plain. Flood plains are important because when the river floods it's banks it deposits silt which would otherwise clog the waterway.
The slowly melting patches of ice and snow glow like moonstones tossed among the matted sedge grasses. I love the textures and muted colors.
And yes.......we're back in Illinois after searching for pirates and buried treasure in the Caribbean.