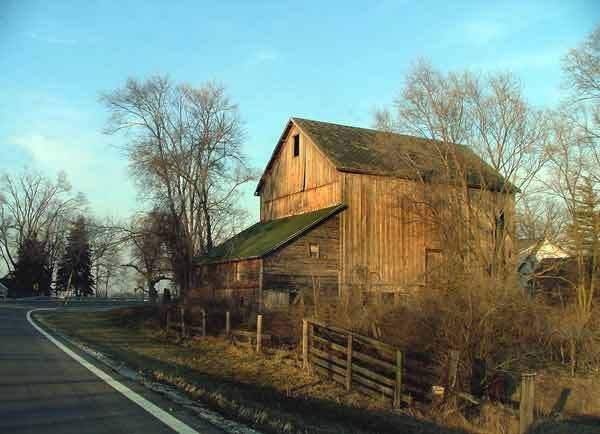 The other day I was returning home from doing a few errands. The light was so nice and it occurred to me that it had been quite awhile since I last visited the barn on McGough Road. I adjusted my route slightly and turned off the main highway headed towards the barn.
It's at this point that I get just a little nervous. It's entirely possible that when I return the barn (or building) will be gone, either razed for development or collapsed under it's own weight. One evening I was driving down Route 47 past a familiar old barn and my mind was jarred by the fact that the house that was across from the barn was gone. Simply gone. The land it stood on looked like it had been undisturbed for a century or more. There was no sign the house had ever existed not even a depression in the ground.
I drove on down McGough taking the first of many hairpin turns. Just before the second and third turn I came upon this and almost wrecked the car in my surprise!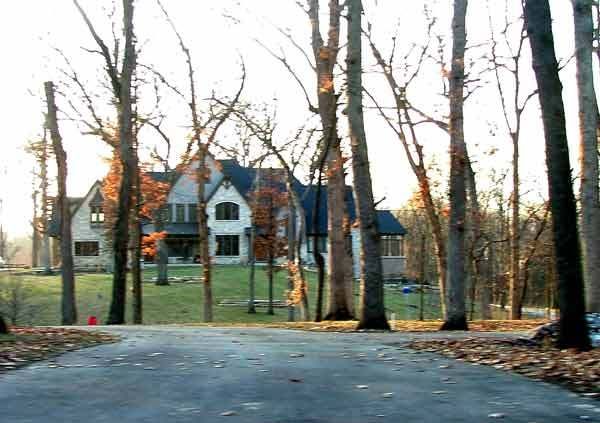 As long time reader Pablo noted in a recent post, the contradictions that are created as development moves into the farmland sometimes look downright silly. This mansion is only a mile from the barn, as the crow flies.
I'm entranced by the McGough Road barn. It seems to hold magic in any light, any season, any time of day.