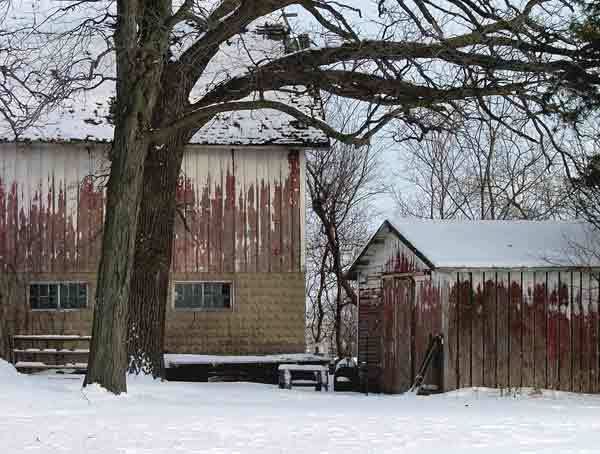 From a distance this barn looked like it had huge icicles hanging from the roof. But as I got closer it became apparent that it's just the remnants of a long ago layer of paint.
The paint is scoured away by the force of wind and weather. The area just under the eaves is more protected and creates the icicle effect. This barn was once red and then painted white. The strangest barn I've seen in this area is an odd color of fleshy pink. I can't imagine they chose that color purposely, but then there
is
the pepto bismol pink house nearby!