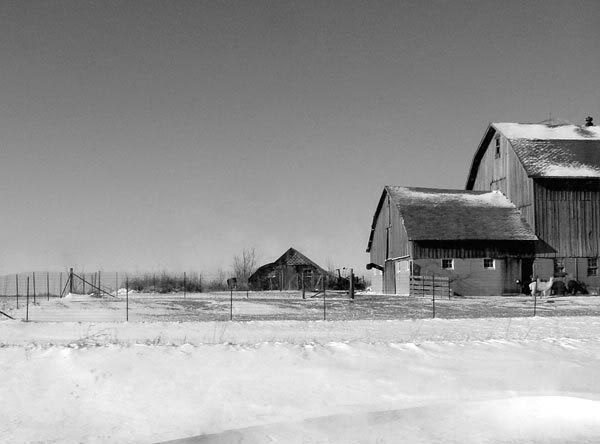 Llama farms are popping up as fast as the dairy farms are disappearing. One family keeps them in a backyard suburban lot.
This is a large farm just north of here. The llama's are often in the barnyard doing whatever llama's do.
I'm going to explain a little bit about how some of these photos are shot. Most are shot on rural roads which are straight as an arrow. There is, however, no place to pull the car over to take shots. So I must stop in the roadway, constantly looking in the rear view mirror as a take a quick photo or two. There are occasional spots that have small pull offs that farmer uses to access the fields, but in the winter time those are covered with snow drifts.
It was 15 degrees below zero this morning and I'm feeling quite black & white!