There's a television show entitled, "What's Up With That House?", and the pepto house has long been a candidate for inclusion. When we first moved here 14 years ago it was a very striking contemporary home. The exterior surfaces excluding the stone work was a dark brown which was befitting it's design. But then came the "Pepto Years". I'm not quite certain why the house was painted a pepto bismol pink with dark cherry pink trim, but painted it was.
Many of you have asked to see pictures of the house and I do have a photo or two somewhere in the 10,000 computer files on my external hard drive. But finding the photos is another thing altogether. So today on my way out to do some errands I took the route past the home. It's no longer pink, although what's happening now will still qualify it for the TV show.
What IS still pink is the footbridge that crosses over the creek.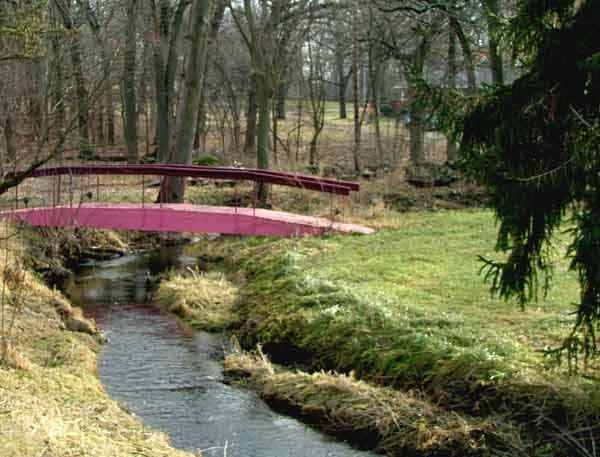 And yes, the entire house was painted that color. But now the house exterior is being clad with.......LOGS!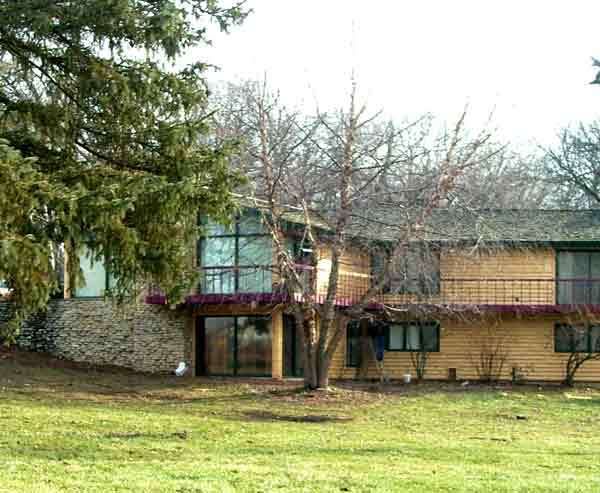 Any design sensibilities I have don't compute the logs with the modern lines. By the way, the large garage building and the house railings are still cherry pink & pink. I suppose it all makes our beige home look boring.