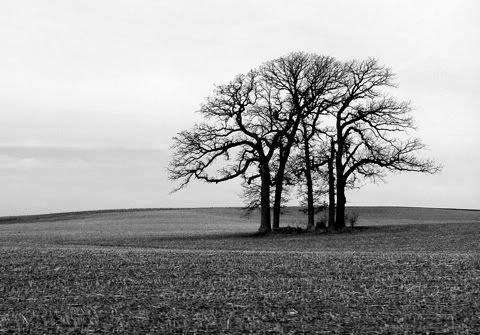 It occurred to me that I hadn't yet subjected you to a "lonely tree" photo. Well, it's about time.
This, of course, is technically a "lonely trees" photo, but since their standing with their arms outstretched and holding hands, we'll view them as one entity.
Critics will say of course ..... trite - yeah, don't care.....lacking tension - it's in the middle of nowhere, no tension in this spot.
Please enjoy the trite lonely trees. I love 'em, got a million of these shots. Gotta love a lonely tree.