Those of you who have been reading the Farmers Wife for awhile know that the reports of a yellow and green UFO flying over the American midwest meant that once again....the corn dropped.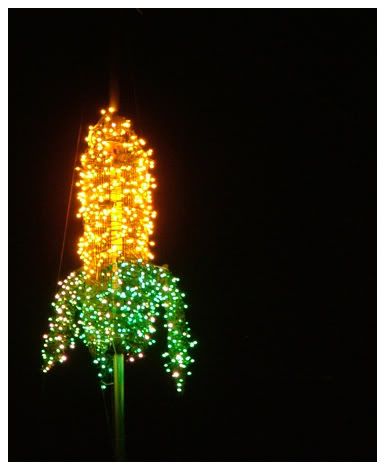 Neighbors and former Long Islanders Ed Kurtz Jr. and Bryan Jack decided that we needed a fitting celebration for New Years Eve. What could be more fitting than a take on the New York City ball drop.
A couple of years ago Bryan and Ed devised a 4 foot tall ear of corn, made entirely of tiny Christmas lights. They mount it on a high pole and drop the corn at midnight. The display has changed over the past three years. Last year they added a countdown displayed on a large screen. This year they devised and built a very large countdown board, complete with disco ball, lighted and computerized countdown numbers, stars and more. It's American ingenuity and good old fashioned engineering skill at it's best.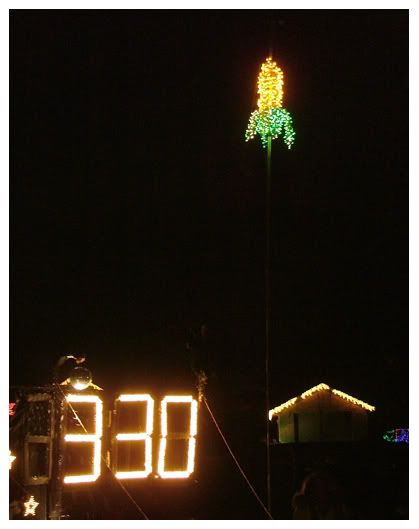 We party inside the house and depending on the weather head outside some time before midnight. We huddle together in the cold, clutching our glasses of champagne and ring in the New Year in typical rural midwest style.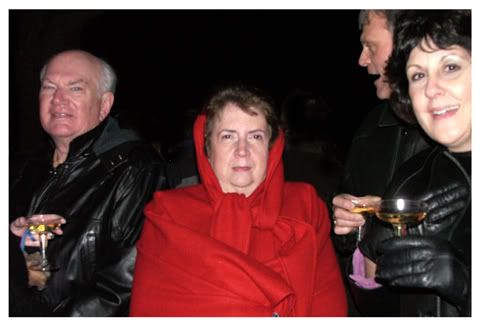 I think Bryan and Ed would be awesome on next year's David Letterman show. If anybody knows one of his producers, give me a hollar.
May you have a healthy and prosperous New Year - whereever you call home.