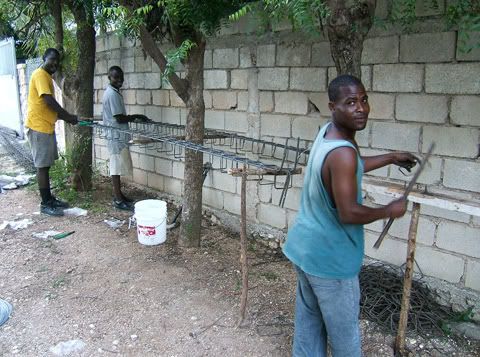 I admire the resourcefulness and ingenuity of people who have to make do.
Here's another image from my guest photographer Tony Pecararo. The purpose of Tony's trip to Haiti was to help construct a new roof on a local church. In our travels in the Caribbean and Central America we've found some interesting construction sites. One site in Belize featured a three-story tall scaffolding system made entirely of bamboo and strong branches.
As you can see these Haitians have constructed a stick framework with which to support their project.
I call it the "McGuyver" method of getting things done.