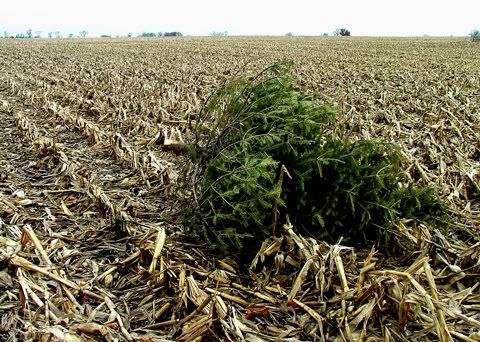 You simply have to wonder how a slightly used Christmas tree found it's way into the middle of a harvested cornfield.
The Christmas tree is resting quite a distance from the road and there are no tire marks in the damp and unfrozen soil. Illinois is renowned for its winds, but we certainly haven't had anything significant enough to blow a Christmas a long distance. To drag the tree into the middle of the field would require a great expense of energy, certainly more than would be required to dispose of the tree properly.
And so the mystery remains just that - a used Christmas mystery.