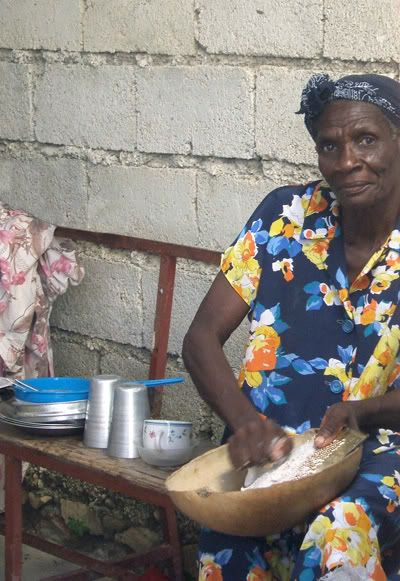 Believe me when I say that things are dull and grey in mid-winter northern Illinois. There aren't any interesting people to photograph either because everyone is hunkered down inside their houses, trying to stay warm.
I thought this was a good time to feature some photos by a guest photographer. So, for the next few days we're going to travel to the Caribbean with my friend Tony Pecararo. No we're not going to the spot where they serve drinks with colorful umbrellas, we're going to the other Caribbean.
Tony works in the construction industry and volunteers, spending his vacations working in Haiti for Dr. Hubert Morquette who runs the World Relief Organizations efforts in and around Port Au Prince. Our church facilitates missions to Dr. Morquette's King's Garden Orphanage, which is home to about 36 children, with another 30 or so attending classes during the day and returning home in the evening.
My husband and I support 5 year old James, an orphan living at Kings Garden. We, along with Tony and a group at the church are strongly committed to making a difference (however small) in Haiti - the poorest nation in the western hemisphere. Income for Haitians is about $345 per year, AIDS is rampant, there is no healthcare to speak of, very little education on modern sanitation methods and governments have basically pulled out - the U.S. Peace Corps was removed in 2005 with no plans to return due to security issues. The only ones left in Haiti are the faith based organizations.
This woman is preparing dinner for Tony and the other Americans who, last November, spent a week constructing a new roof on their church.
In addition to all his carpentry skills, Tony has an eye for photography.