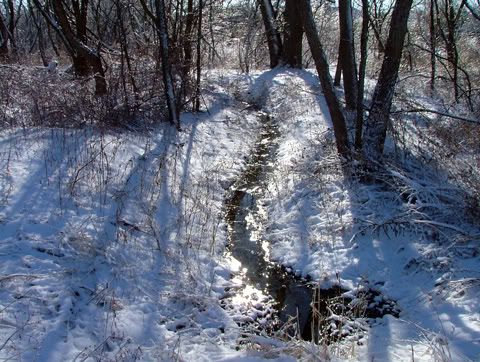 If you practice patience during the weeks of dull, grey overcast weather there's the possibility that you will be rewarded with scenes of natures beauty.
It sleeted and later snowed lightly yesterday afternoon and through the evening. This morning we awoke to a fairy land of trees lightly glazed in crystal clear ice and a landscape covered with fresh snow.
Winters light casts magical shadows of blue and purple.
This is the headwater of tiny Indian Creek. As I've mentioned before, if adventure called I could reach any shore in the world from this tiny waterway. This leads to Ferson Creek, to the Fox & Illinois rivers, to the Mississippi and the Gulf of Mexico.
Anybody interested in building a raft?