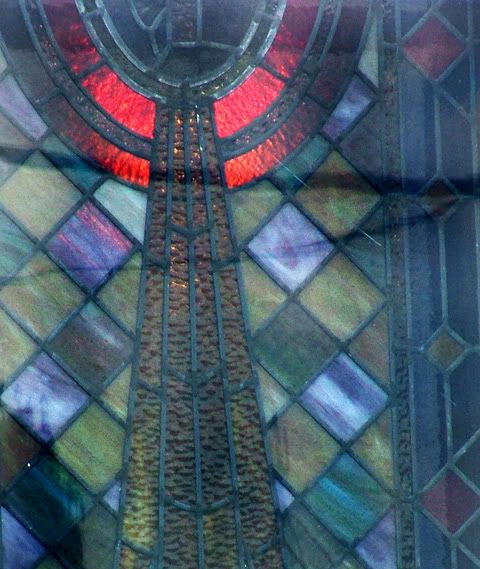 Light streaming through windows on the opposite side of the church illuminate the stained glass from the inside out.
The artisans who created windows throughout the midwest are long gone, and intricate glass work seems to be a thing of the past for new church construction, except for the larger and more financially secure faith communities.
Newer churches in the area resemble more of a multi-purpose middle school gymnasium.