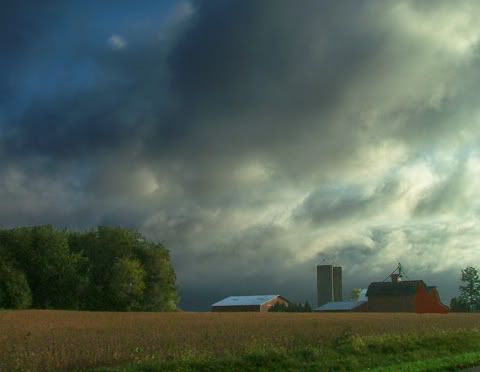 One of the best things about living in rural northern Illinois is the ability to view entire weather systems as they pass through. With nothing but sky from horizon to horizon, it's hard for a thunderstorm to sneak up on you.
Although Montana is know as the "big sky country", perhaps we could be known and the "also pretty big sky country".
This was taken this morning as the sun was rising. Pretty awesome sight to behold.