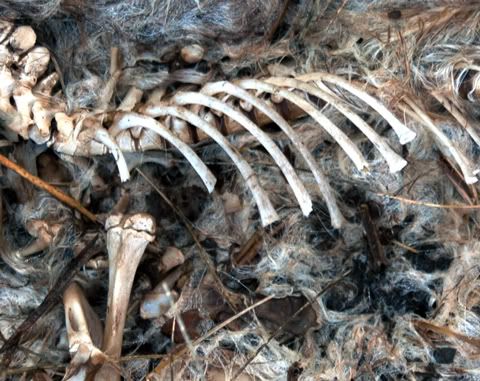 Bones are arranged in a stark natural tableau near the old barn. Their position in a open field tells me that the animal, probably a skunk, might have been caught in the open by a predator. But the bones present a mystery.
The remains are neatly arranged, a representation of the animal in mid-stride. It appears as if the fur and flesh simply fell away, revealing the underlying structures. Death undisturbed, bones are not scattered, undivided by possible predator and scavenger alike. You can, with a little imagination, picture the entire process playing out before your eyes, a slow motion movie of gradual disintigration.
Life and death are all around us, the natural ebb and flow of things. Death, viewed as a natural progression can be an interesting lesson and not at all a morbid fascination.