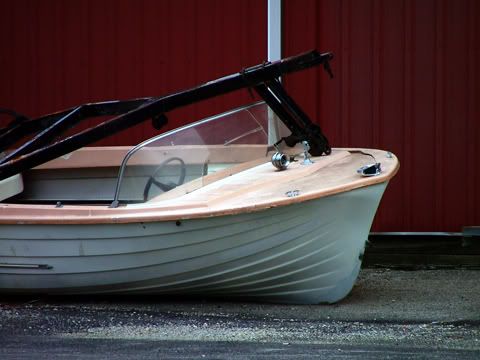 A small boat is landlocked behind Alice's Place. It seems to be sailing over waves of blacktop and gravel, far away from a river, lake or ocean.
It's said that the two best days in a man's life is when he buys his boat, and when he sells it.
This boat has been sitting here for at least a year. Going nowhere, waiting for a flood.