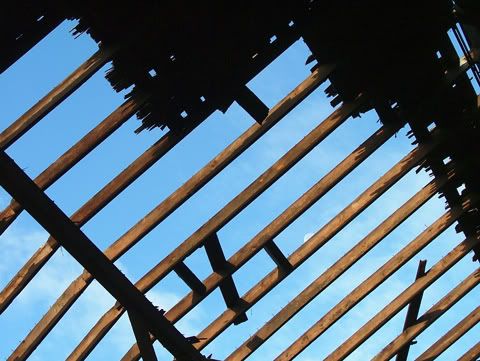 At last a sunny day, but frigid still. The constant movement of the wind dips the temperatures further. Others talk of spring, things blooming in Alabama, but here we're digging in for another month or more of winter.
April 2nd snowstorms... memories of digging out. Even a warm day is nothing but a tease. Annuals dare not be planted until after Memorial Day, before then you're only making the garden center rich.
The blue sky shines through a crumbling barn roof.