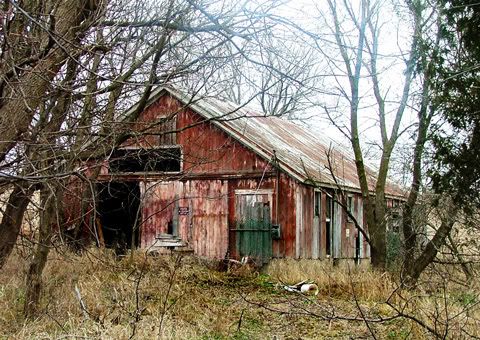 One of the problems with living in a rural area is that people outside the community think since it's sparsely populated no one will notice when you dump a refrigerator on the side of the road.
Well, we do notice. And inanimate objects are only a part of the problem. One neighbor rescued two boxes of dumped kittens (totally 12) and two dogs, all of which were dumped on her rural road in one week!
Another friend, with property in central Illinois has discovered that drug operations have reached the heartland. After the passing of some of the older farmers families are leasing out acreage to the larger grain operations. This is the case with our friend. He works closer to the city and visits the property only occassionally to hunt. On one visit he discovered some disturbing garbage and called the local sheriff to investigate.
It seems a portion of his land, well hidden from the main road by distance and a large grove of trees, was used as a parking spot for a mobile meth lab. It's difficult to relate his level of anger over this one. Kittens and meth labs. What's this world coming to?