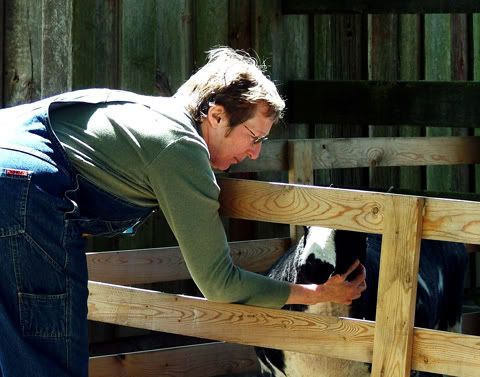 For those of you within driving distance of northern Illinois, make plans to attend
Garfield Farm & Museum's
Fall Harvest Days.
Jerry Johnson, his staff and army of dedicated volunteers provide a day of fun and education. Last year there was live music, candle dipping, cooking, corn shelling spinning and more. This year Reid Miller, tall tale storyteller, will be there as well as a sheep dog demonstration and other interesting peeks into the way a farm operated in the past.
The exciting news this year is that it appears an archaeological team has located the location of the original log cabin. Some small artifacts have already been discovered. Somone will be on hand to explain the "dig".
Bring the kids, bring a picnic lunch or try the catered food that is offered for a small charge. Look for me, I'll have at least two cameras around my neck.