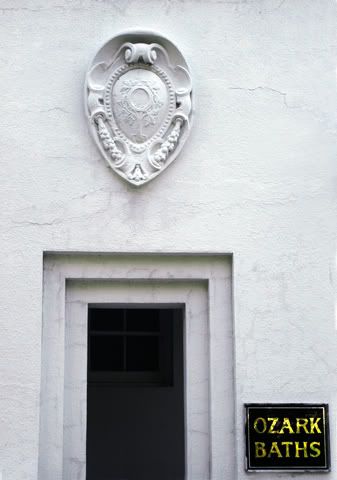 We're back from the fishing trip. It was a relaxing and interesting time spent at our secondary stomping grounds - the Ouachita Mountains of Arkansas. There's a National Park in Hot Springs which protects the row of historic bath houses. Back in the day, people "took the waters" for their health.
The Fordyce is open for tours, the Buckstaff is open for baths and massages, and the others are in varying stages of being restored to their original glory.
The details of these buildings is phenomenal and the Fordyce is home to beautiful examples of the art of stained glass.