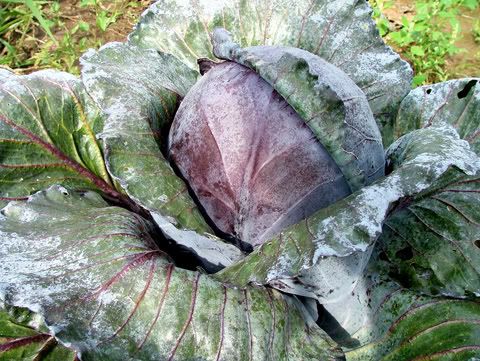 The air has cooled in the evening and a quick visit to the garden reveals that the growing season is winding down. Another year completes its cycle.
This beautiful purple cabbage will add color to our dinner salad.
Fall is my favorite time of year. Soon the air will be tinged with woodsmoke and maple sugaring will begin.