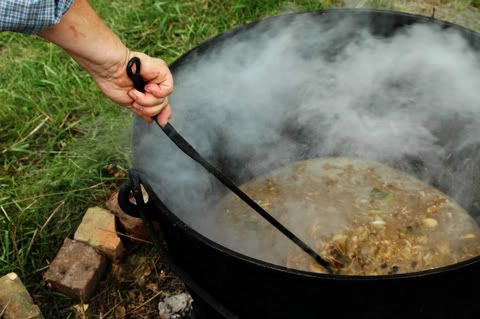 Don't forget that today is
Garfield Farm & Museum's
Harvest Day celebration.
This is a photo from last year's event. It's chicken fricasee being prepared over an open fire in a large iron pot. This year archaeologists will be discussing the discovery of the location of the orginal 170-yr. old log cabin. Exciting stuff for the history minded.
Garfield Farm is about 40 miles west of Chicago, just off Route 38.