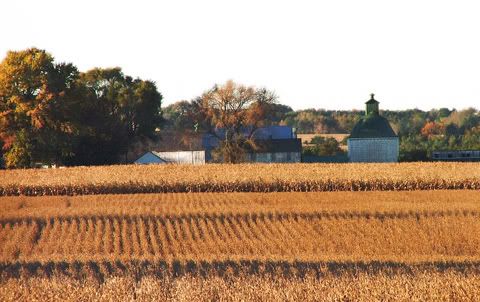 Did you know there are only 2 fields between Chicago and St. Louis? One is corn and one is soybeans.
Just a little inside Illinois farmer joke.
We've seen this field before and you can view the scene yourself if you stand at the top of the small hill that is Lily Lake Cemetery and look north. The last time I photographed this it was Easter morning and the field was covered with the corn stalk stubbled from the previous growing season...corn one year, soybean the next.
The trees are just beginning to turn and the deep golden glow of the dried soybeans present quite a show.
The "Easter Morning" version graces my hand out cards. I'm not in the money making business of photography but wanted a card to hand out to people I meet while shooting in an effort to spread the word and the message of the farmers wife.
Thanks as always for visiting. Wish you were here to enjoy our beautiful midwestern fall.