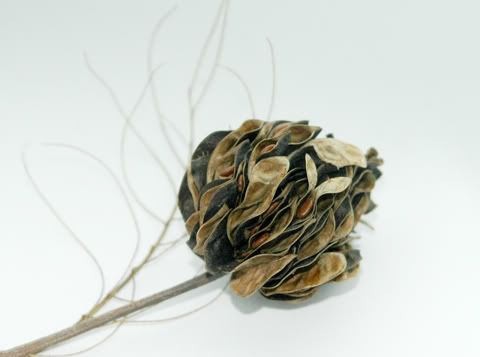 The wind was biting this afternoon, and the sky was grey and threatening over the patch of restored Illinois prairie where I spent some time walking and shooting photos. A seed pod is nothing in the crazy quilt of dead foliage. It's just one among thousands, perhaps millions of pod that are remants of the growing season.
Photographing the pods among this chaos just didn't seem to do justice to the interesting form. I plucked one of the pods from it's stem and brought it home to place it in a stark setting, so that it's beauty would stand alone.
Seed pod as art form.