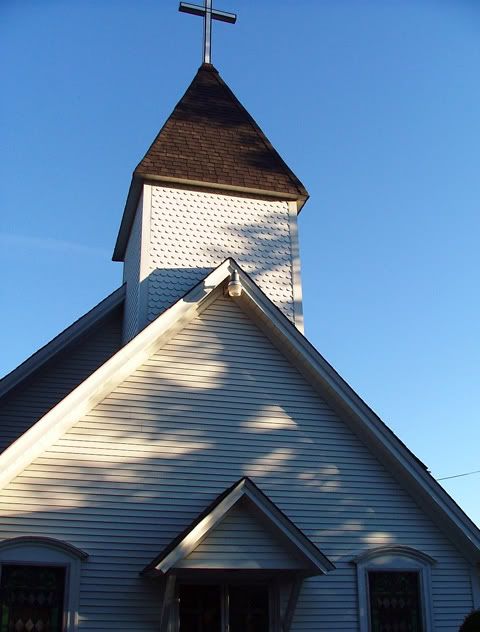 Back by popular demand is the Sunday feature, Faith. Thanks to the Porch Sitters who have requested it's return.
This is the tiny church in Lily Lake, Illinois. It stands at the edge of a large cornfield and looks out across the field towards Lily Lake Cemetery. These rural churches were built by the immigrant German and Swedish farmers who inhabited the countryside.
The sky was very blue early this morning, hours before the worshipers arrived.